Hardwood Flooring Pictures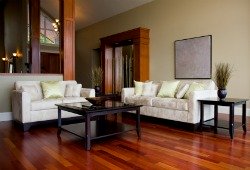 Beautiful Floors Make Beautiful Homes
A picture is worth a thousand words...
Some hardwood flooring pictures that we took during the years.
Unfortunately, for a long time we only had to use these pictures in the offline world, which is why starting this website caught us a little unprepared from this perspective.
We will keep on uploading as we move forward, which is why we hope you will check us out again, soon.
5'' Wide White Flooring Planks
These are pictures taken in a high rise building. We had to install 5'' wide, white floating floor in a three bedroom condo.
The entire unit received wood flooring, unfortunately at the time we only took pictures of the wood floor in the living area. Please click here for more of the same...
Walnut Floor With Maple Border Pictures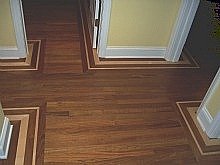 Walnut Flooring withMaple Border
These hardwood flooring pictures have been taken in a Chicago home in 2006.
The project was to install walnut wood flooring with a maple hardwood border.
After the installation was completed, the floor had to be sanded and finished.
For more details about this project, please take a look here and see the rest of the walnut flooring pictures.