Our Process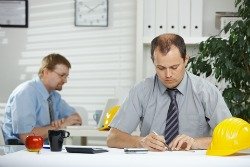 A Well Planned Process is Essential
The completion of a flooring process is always associated with stress, big mess, lots of money and time invested by you, the homeowner.

We, at Flooring Innovations, have developed a process specifically designed to reduce or even eliminate these "inconveniences".

We've broken up the installation as well as the floor sanding process, in a multitude of steps required for the completion of the project.

Next, we've analyzed every single one of these steps and took notes on how are these steps affecting you and your home.

After identifying the negative aspects of every single step, we eliminated the parts that could be eliminated, and perfected the parts that couldn't.
This is what it resulted:
The Problems
The problems associated with a flooring project are:
Dirt
Dust
Damages on the surrounding areas
High toxicity in the house
Big price
Low quality
Overall unreliable contractors.
Let's take them one by one and see what we did to address these problems.
The issue of cleanliness is one that's always present in our minds prior to the beginning of a home improvement project. Flooring projects are no exception to this rule. But we realized that if properly approached, the mess associated with a flooring project can be drastically reduced. Please click here to see how.
Formaldehyde, a component in the adhesive used by some flooring manufacturers, is a known VOC, which means it will slowly evaporate in the air putting you and your family in harm's way?
Walls, doors, cabinets, furniture are all parts of your house that could get damaged during a flooring project. Proper project preparation is essential in order to avoid this from happening. Please click here to see what steps we've taken to protect your home...
The risk of poor project execution is always on the back of your mind when thinking about starting a home improvent project. Wood flooring projects are no different. We understand that your piece of mind is essential and we designed our process with this in mind. Please click here for more details...
Overpaying, especially in these tough economic times, is something all of us are trying to avoid. Fortunately, overpaying is another aspect our customers don't have to worry about. This short article will explain you why...
You Should Also Know...
Buying a product backed by a strong warranty is very important for every single one of us. Many companies learned this litle secret and are using their warranty as an advertising tool, making promises they know they can't and will never keep. We believe that putting our money where our mouth is, would be the best way to prove that our warranty is not just a piece of paper. For more details, click here and read about our warranty and why we believe it will give you piece of mind.
Understanding where we come from and how we got where we are today, we feel, is very important for you as a homeowner. Chicago flooring contractors are many and it isn't easy to find the one you trust. We hope that this short description of how we got here, will give you the piece of mind that comes from working with a reliable contractor.
Understanding how and what to choose, for your floor will determine the lenght and quality of your wood floor for many years to come. We understand all this and put together a series of articles that will help you make an informed decision. Please click here to browse through them. Learning the insights of this business will give you the edge in your relationship with different vendors or flooring contractors.
As much as we try to give you an insight on all the in and outs of the flooring businees, as much as we try to help you make the right choice there are always going to be these details that belong to your house and your house only. These are the details we cannot anticipate, the things we cannot write about. For more helpful flooring advice as well as a free estimate on your upcoming project, please contact us.