5'' Wide, White Floating Floor
Beautiful Floating Floor in a High Rise
A picture is worth a thousand words...
These pictures are from a high rise condo we had to install couple years ago. The floors had been installed using the floating method of installation.
White Floors Will Make Your Room Look Bigger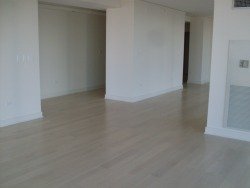 Light Floors Will Make the Room Bigger
If you have a smaller home, having light floors in your house will give the impression of space.
Using a wider board will help as well, from this perspective.
Some Friendly Advice, if You Decide to Go For Floating Floors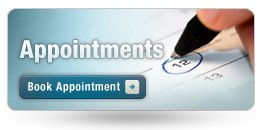 Click Here for a Free Flooring Quote
If you install floating floors make sure the product used is wood.
Floating Floors are Beautiful
Some of the manufacturers are using materials that look just like wood, but are more cardboard than wood.
The prices they are charging for these products are comparable with what you would pay for wood flooring. Keep your eyes open, it will save you a lot of money and headaches...
Expansion, Expansion, Expansion...
Expansion gaps are essential for the future of your flooring project.
Expansion Gap is Essential for Lasting Floors
Even though you can't really tell from this pictures, the space we've left around the walls, between our floor and the drywall is considerable.
This eliminates future problems like, squeaking or buckling.
Moisture Control
Floating - The Cleanest Flooring Projects
Moisture control is very important when installing floating floors.
While all the wood floors are reacting to environmental changes, the floating floors are moving freely on top of your subfloor, therefore the more stable your environment is the better off you will be.