Oak Floor Stain Colors
Transform Your Home With these Unique Stain Color Ideas for Oak Floors
Transform your home with these standard and custom made oak stain colors.
White Oak Floor Stair Colors Options
Monocoat Cotton White - Oak Stain
Monocoat Super White - Oak Stain
Monocoat White - Oak Floor Stain
Minwax Pickled Oak - Floor Stain
Duraseal Country White - Floor Stain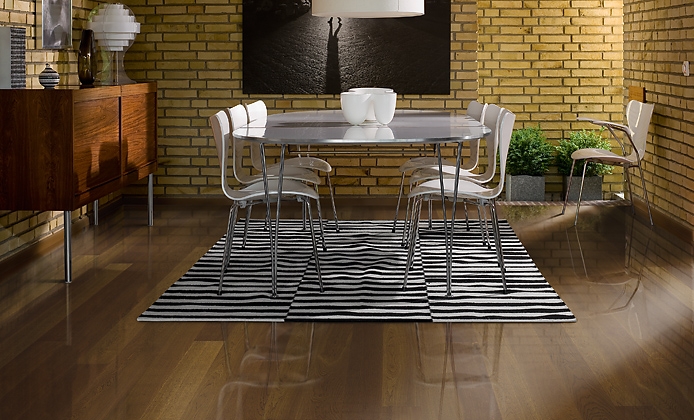 Tabac Oak Shine - Kahrs Supreme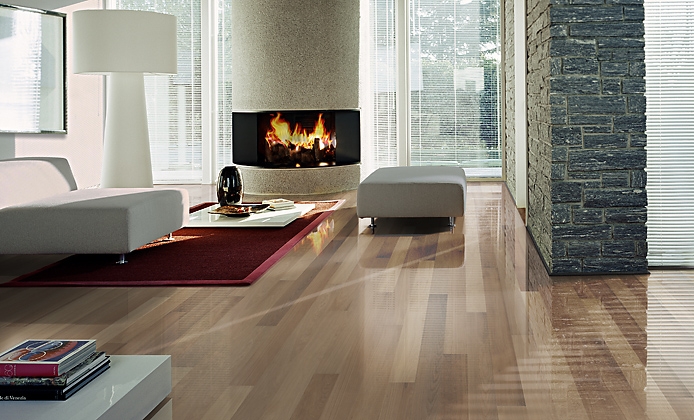 Fumoir Oak Shine - Kahrs Supreme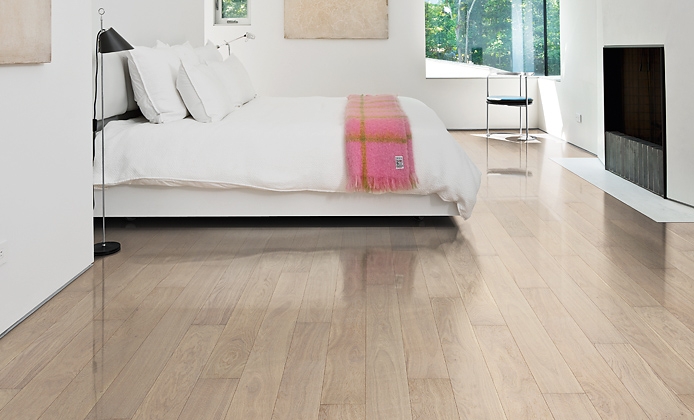 Pearl Oak Shine - Kahrs Supreme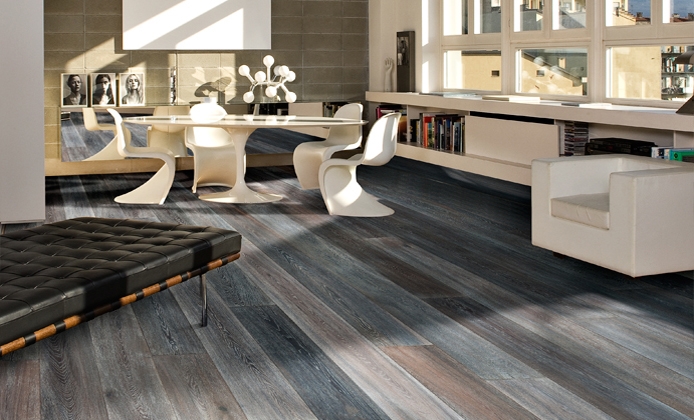 Maison Oak Grande - Kahrs Supreme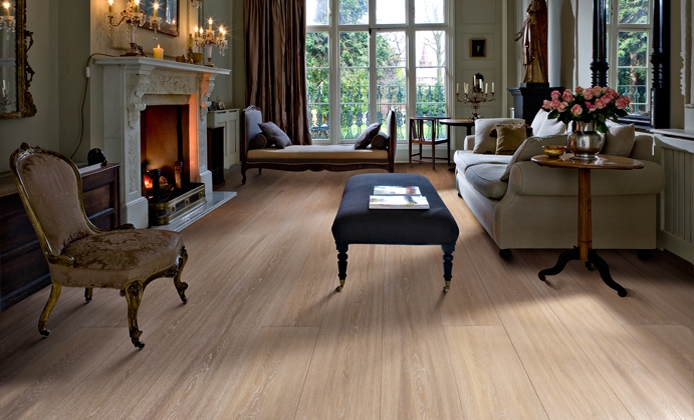 Manor Oak Grande - Kahrs Supreme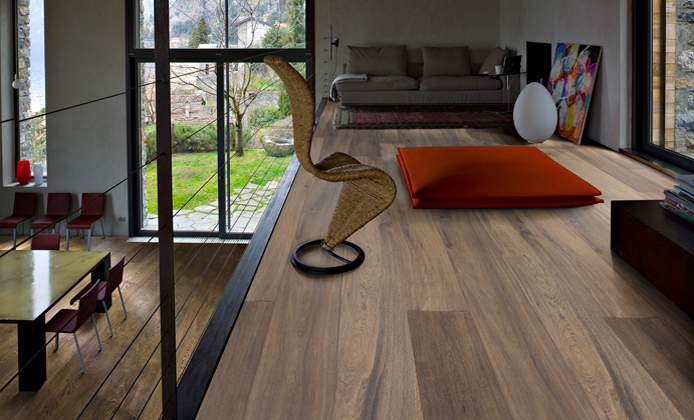 Espace Oak Grande - Kahrs Supreme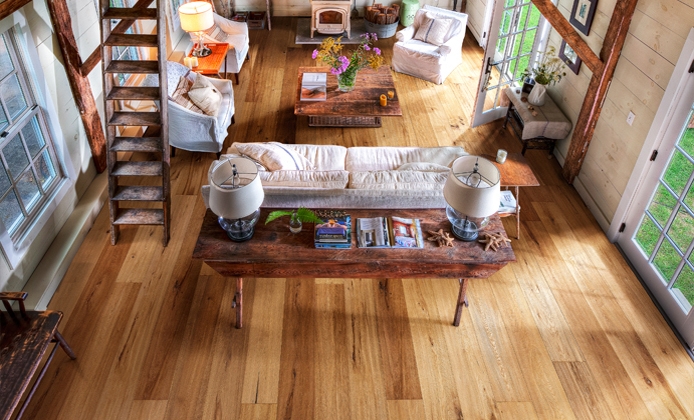 Casa Oak Grande - Kahrs Supreme
Are you looking for a natural floor finish that you can enjoy as soon as your floor refinishing project is completed?
We've put together a list of products that are as green as they come. They are guaranteed to be either 100% natural or, for others, have barely any VOC content in them.
So, let's take a look at this list and see which is which...
Our First Pick, Rubio Monocoat Natural Oil Finish

Rubio Monocoat - The Only 100% Natural Floor Finish
If you want a floor finish that's 100% natural, with no chemicals whatsoever, Monocoat is the finish you are looking for, guaranteed.
Originaly started in Belgium, this product is catching on, slowly, here in the States as well.
Made out of natural products only, this amazing plant based floor finishrepresents a huge step forward in the floor refinishing business..
So, what are the advantages of using Monocoat during your next flooring project?
Here they are at a quick glance...
A Natural Floor Finish With More Colors than Any Chemically Based Floor Finish

Monocoat Color Pallet - A Vast Array of Options
With fourty six different stain colors to chose from this, one of its kind, natural floor finish offers almost twice as many colors as its known competitor Duraseal or Minwax and, believe it or not, almost four times as many stain colors as Glitsa.
More so, if you'll take a look at any of these guys, they only offer variations of red and brown, with white and black being at the extremes of their spectrums.
Monocoat, on the other hand offers almost any floor stain you can wish for.
Do you want a blue floor, you got it. Is green on your favorite color list? They have it.
Silver, red, beige or gray? Whatever it is that you're looking floor, this natural floor finish is guaranteed to meet and exceed your expectations.
Even More Creative Effects

Monocoat Color Pallet - A Vast Array of Options
Do you feel like fourty six different stains are not enough for you?
Take a look at the other eitghty four creative accents you can obtain, by mixing their stains with the fourteen precolor easy, unique shades.
And, if you think this is it, we didn't even tell you about the multitude of colors you can obtain by simply mixing any two of their original colors.
So, to put it simply, when it comes to stain colors, with Monocoat, the sky is truly the limit.
But, are there any other benefits aside from the multitude of colors?
Please keep on reading...
A Natural Finish That Will Make Your Neighbours Love You

Natural Floor Finishes - The Type Even Neighbours Like
Ok, ok... maybe Monocoat won't make your neighbours love you, but I can guarantee you that, if you live in a condominium building and decide to use a swedish finish or a high VOC polyurethane floor finish your neighbours are gonna hate you.
These floor finishes smell so bad, and are so loaded of chemicals, not long ago I had a client calling, asking us to resand their newly refinished wood floor because two weeks after the project was completed, they still couldn't move in.
More so, when they decided to have someone come in and check the air quality in their home, the results were frightening: seven times over the normal VOC content.
So, going back to my original point, Monocoat fumes are almost non-existentand the very little scent emanated by this natural product, is actually quite pleasant.
So, while your neighbours might not love you more, after using Monocoat, they are guaranteed to like you at least as much as they used to.
Easy to Maintain and Repair, You Can Touch It Up Yourself...

Finally an Easy to Touch Up Floor Finish
Unlike all the other floor finishes, that create a film on top of your floor, Monocoat is a penetrating floor finish which makes it very easy to repair and touch up.
Let me explain, shortly. Top finishes, whenever are being scratched, require expert sanding in order to fix and repair. More so, even for the best of us, doing a touch up on a dark stain, with a top finish like polyurethane, water-based or swedish finish, it's never an easy task.
To put it in layman's terms, spot sanding for a touch up, creates a gauge in your floor finish, which will need an extensive amount of work in order to complete in a somewhat decent manner and, almost always there are going to be overlaps, which will be quite obvious, especially to the trained eye.
And once you deal with a stain color, the darker it is, the more obvious the touch up area is going to be.
Rubio solved this problem 100%, by creating a product that doesn't create a top film, but penetrates the wood floor and bonds with the first microns of the wood.
This allows for the damaged area to be lightly sanded and stained without virtualy any overlaps or indications that a repair of the area was done.
No flooring contractors needed, completely doable by you, yourself or anyone else, for that matter.
Time Saving Floor Finish, Reduces the Lenght of Your Flooring Project by Days

Save Precious Time With Monocoat Natural Floor Finish
As the name suggests, Monocoat is a one time application type of finish.
The molecular bonding technology behind it, allows the first coat to adhere to the micrones of the wood floor after which not only is it not required to apply another coat but, even if you try to do so, you won't be able to.
Being a one coat floor finish, evidently, will save you a lot of time on your flooring project.
To put things in the proper perspective, a wooden floor stained with a Minwax stain color and finished with an oil based polyurethane, will require four days just for the finishing part. On the other hand, Monocoat requires one single day for finishing.
So, faster move back in for you and your family.
Monocoat Will Not Peel or Flake Like Other Finishes

Peeling Floor Finishes, A Problem More Common Than Most Flooring Contractors Like to Admit
One of the most commons problems with top floor finishes is peeling or flaking either immediately after the completion of the project or whithin six months to a year.
These type of problems are usually due to improper application of the finish, not allowing the stain to dry long enough, not allowing the floor finish to dry properly between coats etc.
Whatever the reasons might be, they happen often in this business filled with contractors willing to cut corners, just to maximize some profits.
However, with Monocoat, Peeling or Flaking is not possible for the same reasons described above.
By applying one coat only, that penetrates your wood floor, there is no other coat to react to or not bond to.
Spill Resistant, Long Lasting & Very Durable Finish

Spill Resistance a Very Important Feature to Look For in a Floor Finish
Another big issue with floor finishes is spill resistance and overall strenght of the floor finish.
There are so many cheap options available on the market and, in the begining, there is hardly any difference between a high quality product and a cheap replica.
Needless to say that, there are plenty of unscrupulous flooring contractors willing to use this to their advantage and ready to offer you what seems to be a great deal, at the moment.
However, in the long run, the difference is obvious.
Most low quality floor finishes, will show their true colors within six months to two years, especially in the high traffic areas.

Spill Resistance Chart - Monocoat Impresses Again
By then, your floor refinishing contractor is long gone, his check is already cashed and you are left to deal with the problem.
As for spills, if I had a hundred dollars for every call I got in regards to a floor damage caused by a minor spill, I could live on an island somewhere.
Monocoat, on the other hand, will not do this to your wood floor. As explained before, the finish literally bonds with your wood floor molecules leaving a long lasting, matte, protective coating, that is guaranteed to not peel, crack or show any other problems, typical to top floor finishes.
Spill wise, it's been tested against the strongest wood attackers you can imagine, and the results have been more than impressive.
Take a look above and see the results on a 24 hrs period, with grades from 1 to 5, with 1 meaning "complete damage or peel off" and 5 meaning "no visible damage".
No Fading and Yellowing

Fading is Almost Unavoidable With Top Floor Finishes
Fading floor finishes, as well as yellowing are probably the most common problem homeowners have to deal with.
The worst of them all, in this regard, is polyurethane.
Rubio claims that the vegetable oils used in this floor finish are non-yellowing. While the relative short amount of time we've been using them for (a couple years only), is not relevant one way or the other, so far, we didn't get any complaints from customers that ordered it, so we take this as a great sign.
Did I Mention It Is Completely Green?

Last But Not Least, Monocoat is 100% Green
Yes, one of the main reasons most people choose this natural floor finish is it's VOC content. ZERO!
A short list of what's in it, as well as what's not in it, will turn any skeptical person into a believer, when it comes to the cleanliness of this floor finish.
Let's see first what's not in it:
Formaldehyde
Acetone
Solvents
Ammonia
Arsenic
Chromium
Beryllium
Chemical Residuals...
Ok, Ok, but what's in it, than?
Natural Plant Oils
Modified Plant Oils
Natural Waxes
Modified Natural Waxes
Non-Aromatic Hydrocarbons - 0% VOC
Lead-Free Catalytic Dryers
Organic Pigments
Pretty impressive, huh...?
So, Is Rubio Monocoat the Right Floor Finish for Your Home?
As much as we'd like to answer this question here, the best way for you to find out is, if us or another experienced flooring contractor takes a look at it.
If you are in the Chicago land area, and yes, that includes the Chicago Suburbs, contact me and I'll be more that happy to assist you in choosing the right floor for your home.
If however you are somewhere else in the States, give these guys a try, they might be able to find you just the right hardwood contractor for your project.