Floor Refinishing Chicago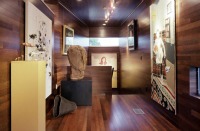 Chicago Bamboo Floors
When it comes to floor refinishing, Chicago has a lot to offer...
The more you get into it, the more you become aware of this fact.
Still, in order to succeed in your floor refinishing endeavor there are some details you need to have in mind.
This is why, I've created this page. To help you, the homeowner, find answers to all the hardwood floor refinishing questions you might have.
Please see below, for more details...
Floor Sanding Myths, Facts and Outright Lies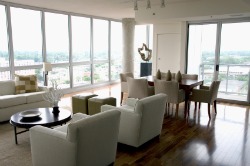 Downtown Chicago Dark Wood Floors
There are many myths about floor sanding.
Some Chicago floor refinishing contractors will lie their way into getting a project.
This is why understanding the differences between floor sanding myths, fact and outright lies is essential for the succes of your hardwood sanding project.
Understand Floor Finishes
Understanding floor finishes is critical in the development of your Chicago floor refinishing project.
Are you going to choose a swedish finish, a water based finish or the well known polyurethane floor finish?
Which one is best and what are the main differences between them?
Under the three links above you will find just the answers to these type of questions.
Floor Refinishing Chicago - Important Steps Your Contractor Will Try to Skip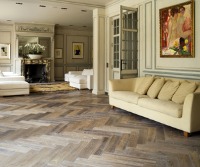 Herringbone Flooring
Yes, just like with everything else, in the floor sanding business there are certain steps the flooring contractor would like to skip.
Because they're time consuming and because, as far as he's concerned, what you don't know won't hurt you.
Still, if you want your Chicago floor refinishing project to be a success, you wanna make sure that he will not miss any of these floor refinishing steps.
It's not often that I take the time to write a testimonial, but I had to let everybody know how pleased I am with Flooring Innovations. Marius came to our house three times prior to even signing the contract, just to answer the various questions we kept on coming up with. He kept on coming back with different samples, different types of finish, stains until we finally decided what we wanted. Once they started the project, their professionalism and craftsmanship was amazing.
Jessica Koln
Highland Park, Il
Floor Refinishing Chicago - The Green Alternative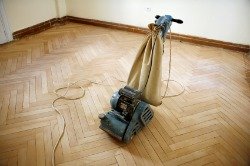 Wood Floor Refinishing
So, is there a truly green floor finish available on the market?
Is there a way to refinish your floor without all the bad smelling, harmful fumes?
Finally, after many, many years, we can answer yes to this question as well.
The Monocoat floor finish, the only real green floor refinishing product Ii am aware of, does just that.
Please click here for more details about the Monocoat floor finish.
Chicago Hardwood Flooring – The Maintenance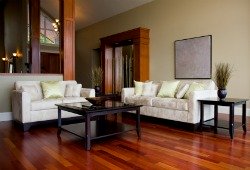 Exquisite Brazilian Cherry Floor
So, you've got your hardwood floors already. They said the floors will last a hundred years… But if you don't maintain it properly, it won't.
Understanding what to do and what not to do, in the wood floor maintenance process is imperative for a long lasting, beautiful floor. Here we are telling you what to do and, even more important, what not to do in order to keep your floors beautiful for life.
Daniel was very patient in explaining the different options we had for installing wood floors in our condo. He worked with our building management, did everything he could to accommodate us, as well as the neighbors… I can't think of anybody else that could've done a better job than him. If you need a flooring contractor, stop looking. Daniel will go above and beyond to meet your needs.
Melissa
Chicago, IL
Chicago Hardwood Flooring – The Pictures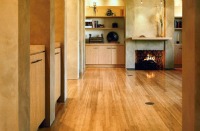 Wood Floors - Always Sumptuous
Some hardwood flooring pictures from our previous projects… Please take a look around and see what you can find, you might even get some ideas for your own flooring project.
When it comes to professional Chicago wood flooring installation, Flooring Innovations has the process, the experience, the warranty, and the commitment to add a new level of beauty and strenght to your home — for many years to come.
You're bound to have questions. We will be happy to come by and personally answer all your design, wood choice, and installation questions. Contact us to get all the details.
Go to Floor Refinishing Chicago top of the page.