Kahrs Original Collection
Over Fifty High Quality Floors, All Elegant, Strong, Thick and Resandable
Kahrs Original Collection: over fifty different styles of engineered floors, all floating, divided into ten different collections.
From the brushed and stained oak floors in the Vineyard collection to the brushed and microbeveled naval styled floors in the Bayside collection...
From the beautiful tones of the Harmony collection to the rustic, hand scraped, highly unique wood floors of the Artisan collection...
From the pure and exotic floors of the World collection to the always classy floors in the American Naturals Collection...
From the European Naturals oak or maple floors to the cold, yet calm ash floors in the Scandinavian Naturals collection...
From the always exclusive Founders Collection all the way to the dramatic look of the Craftsman Collection Kahrs Original has it all and I still have to meet the person that can say they couldn't find what they were looking for after browsing through Kahrs Original Collection.
Craftsman Collection - Kahrs Original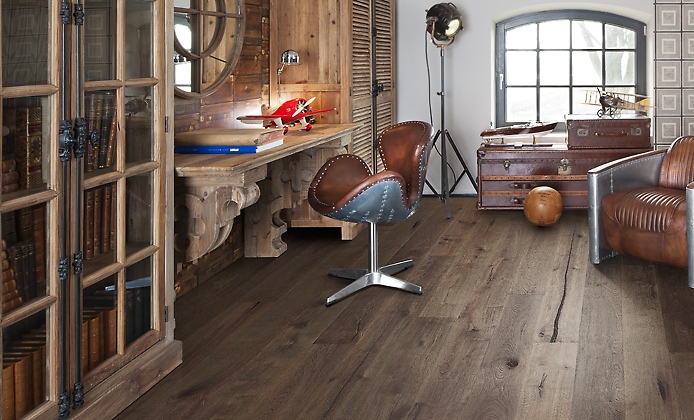 Founders Collection - Kahrs Original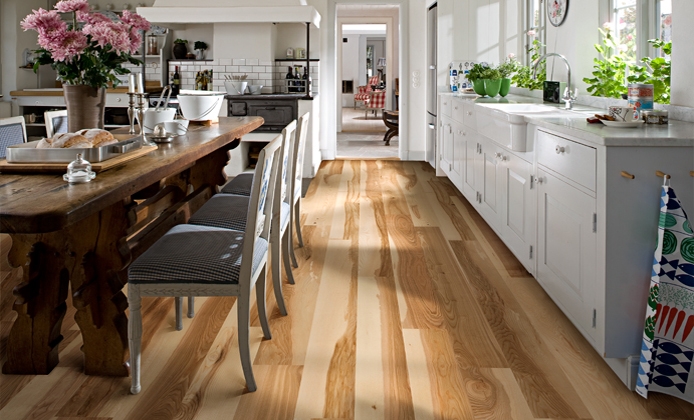 Scandinavian Naturals Collection - Kahrs Original
European Naturals Collection Kahrs Original
American Naturals Collection Kahrs Original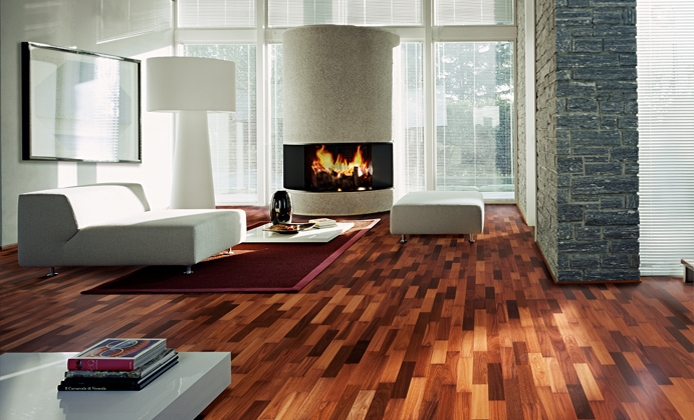 World Collection - Kahrs Original
Artisan Collection - Kahrs Original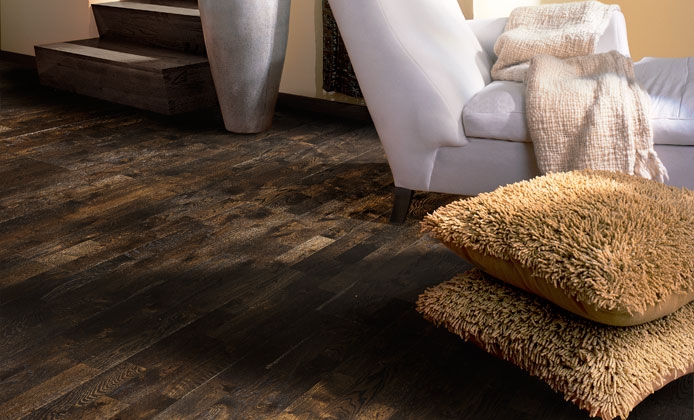 Harmony Collection - Kahrs Original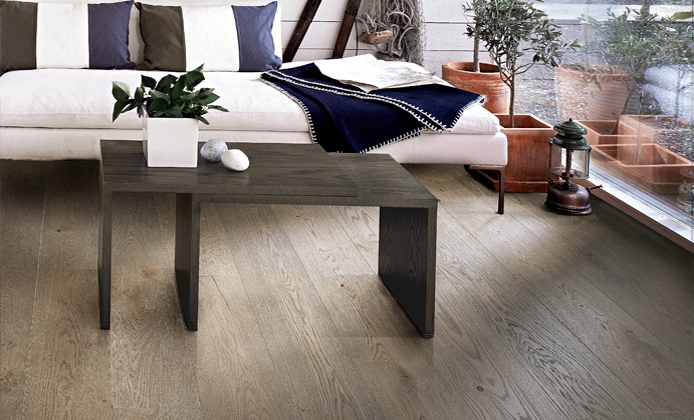 Bayside Collection - Kahrs Original

Vineyard Collection - Kahrs Original
Who Are the Kahrs Original Floors For?
Are you looking for a floor that's medium priced but breathtakingly elegant?
Do you want an excellent engineered floor that can be refinished multiple times but is still affordable?
Do you want floating floors that last?
Do you want a floor that is elegant and sound proofed?
If you answered yes to one or more of the questions above, you are very likely to find the wood floor of your dreams by browsing through Kahrs Original Collection.
Kahrs Original Collection has all the qualities of the Avanti Collection, way more options than the Avanti, Linea and Spirit collections combined, is thicker and many floors in it are still quite affordable.
While there is no doubt that you can always find a cheaper wood floor out there, if you want quality you'd be hard pressed to find a floor of equal quality for a better price.

Oak Trollaborg - Kahrs Craftsman Collection
When is Kahrs Original Flooring not a Good Fit?
If all you want is an excellent floor, but are not willing to pay to much for it, Kahrs Original might not be the line for you.
While these floors are affordable considering their excellent quality and astonishing looks, there are definitely more affordable Kahrs floors out there.
If you want the best bang for your buck, take a look at the Avanti Collection. These floors are great, last long and as I said so many times are amazingly affordable.
What Kind of Warranty Will You Get on Your New Kahrs Original Floor?
All floors in the Kahrs Original Collection are covered by a 25 year warranty.
My floors were damaged by water when I was on vacation. I replaced them with Kahrs Oak Stone flooring provided by Chicago Flooring Innovations. Daniel was knowledgeable, responsive, and his team did a high quality job. 
In a stressful situation, I was impressed that he always responded to emails or text messages almost instantly. I had a lot of questions about the process. Also, he was great about proactively communicating status and even texted pictures during the day.
The work itself was done professionally. Furniture was moved around carefully and drop cloths were used to protect both furniture and counters. The space was always cleaned at the end of every work day. The floors themselves look amazing. There are no quality issues.
Paul R.
More Testimonials...
What Kind of Look Should You Expect from Your Original Floating Floors?
Simply put, with Kahrs Original, the sky is the limit. I can't think of many looks that are not found in this line of Kahrs engineered floors.
Do you want floors that are brushed? They have it!
Do you want hand scraped floors? Kahrs Original Collection has those as well...
Do you want your floors to be stained, oil finished, exotic or domestic? No matter what type of floors you want, your best chance of finding what you're looking for is to browse through this line of Kahrs engineered floors.
Some Pictures of Kahrs Original Flooring
Want to see some Kahrs Original pictures? Take a look here, and decide for yourself, which one is your favorite.
Next, Kahrs Supreme Collection. They're called Supreme, for a reason...