Engineered Wood Flooring Reviews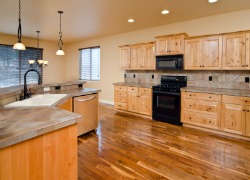 Elegant Engineered Wood Flooring
My Favorite Engineered Floors
Very Important: I do not receive any type of endorsement for recommending these products and my company it's not associated in any way with these manufacturers.
Just like any other types of flooring, I can get both of these flooring products for you, through one of our flooring suppliers but, once again, I have no more interest in recommending these floors than I would have in recommending any other product out there!
Please do not take this article as purchasing advice, since it wasn't written as such. It is simply a personal opinion on flooring products I've successfully used over and over again.
Please use your own judgment when purchasing a product because, after all it's said and done, you will be the one that will have to leave with it for many years to come.
This being said, let's proceed with the reviews on two of my favorite engineered flooring products.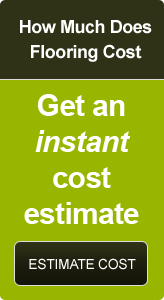 Here You Can See What Makes Good Engineered Flooring!
Kahrs Engineered Wood Flooring Review
Kahrs it's by far my favorite engineered flooring manufacturer. Their product line includes any type of engineered flooring you could wish. So, let's take a look at the advantages and disadvantages of using this brand.
Advantages of Using the Kahrs Engineered Wood Floor

Contact Us for a Free Flooring Quote
All Kahrs products that I've installed so far have been very stable
The pallet of color to choose from it's huge
The woodloc system they use for their floating floors it's almost perfect
They offer a big variety of wood essences
Their engineered floors have a fairly thick top layer which allows the floor to be sanded, if needed.
Disadvantages of Using Kahrs Engineered Flooring
The quality of Kahrs products comes with a price tag
The floating floor, while seeming to be easy to install, it's not for do it yourself-ers
Want to See Some Samples? We Can Bring Them to You. Click Here to Contact Us!
Formaldehyde, a component in the adhesive used by some flooring manufacturers, is a known VOC, which means it will slowly evaporate in the air putting you and your family in harm's way?
Mirage Engineered Floors Review
The second engineered floor I like to work with and recommend my customers it's Mirage engineered flooring.
The only products I've used from Mirage, and the ones they are famous for, are the glue down engineered floors.
Advantages of using Mirage Engineered Floors
Very stable flooring products
Many colors to choose from
Very well engineered tongue and grove system, allows for tight connection with no gaps
Disadvantages of Using Mirage Flooring
More expensive than other types of engineered flooring
Want to See Some Samples? We Can Bring Them to You. Click Here to Contact Us!
Click Here to See Our Customer's Testimonials!
Our Unique Process, the Main Reason to Hire Us!
Go to Engineered Wood Flooring Reviews top of the page.