Are Stairs More Expensive to Install with Engineered Wood?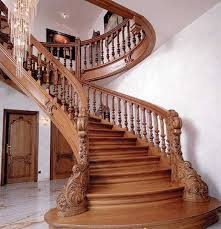 Beautiful Wood Stairs
Which stairs are more affordable to install: engineered or regular wood stairs?
Asked by Mark T. in Buffalo Grove, Illinois
Wood stairs made out of engineered wood flooring are more expensive to install for the following reasons:
You need to buy a prefinished engineered bullnose, for every stair step. Stairnose prices are usully 3-4 times the price of the wood floor used to cover the rest of the stair
You will need to use single floor boards to cover the entire step and the raiser. This task is very time consuming, therefore more expensive than installing regular stair treads
More so, the look of a stairway covered with floor boards is less aesthetically appealing that a stairway covered with stair treads
Herringbone Flooring for Less
Have this exquisite, hard to get, floor installed in your house tomorrow. Contact us now, for a free, no obligation, estimate. Our relationships with the biggest regional flooring distributors, have allowed us to provide Chicago land customers with the most affordable, high quality products one can get.
Return from Are Stairs More Expensive to Install With Engineered Wood to the homepage